We aim to empower positive disposition, social and emotional development for children as the core foundation for their growth and development. We support this learning process through a responsive, safe, nurturing environment and child caregiving

We provide a fun and home-like environment for children to play and explore.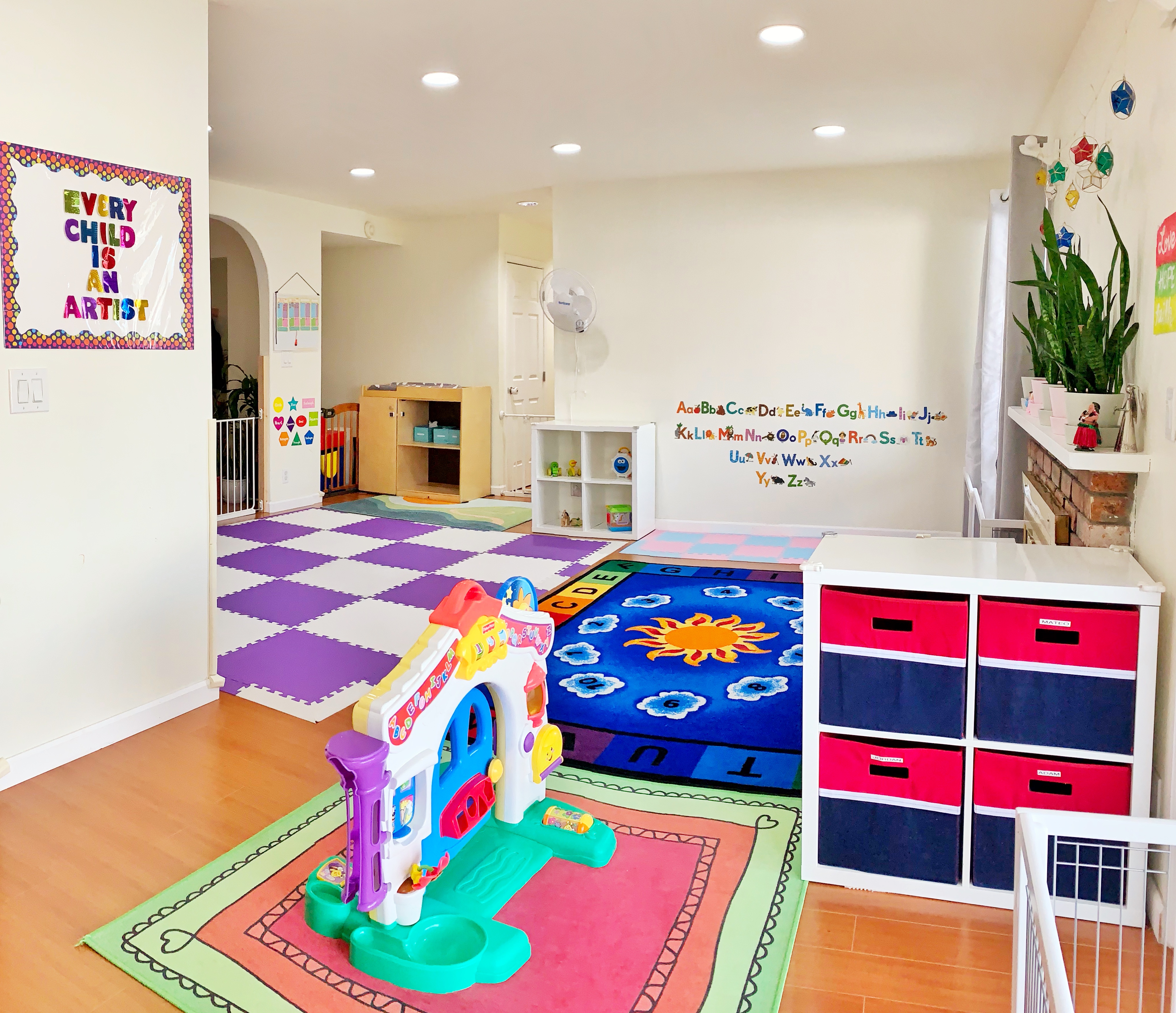 Children learn through play. We encourage children to explore meaningful activities at their own speed and interest. This helps develop skills such as problem solving and creativity, which are invaluable skills that will help your child throughout their lives.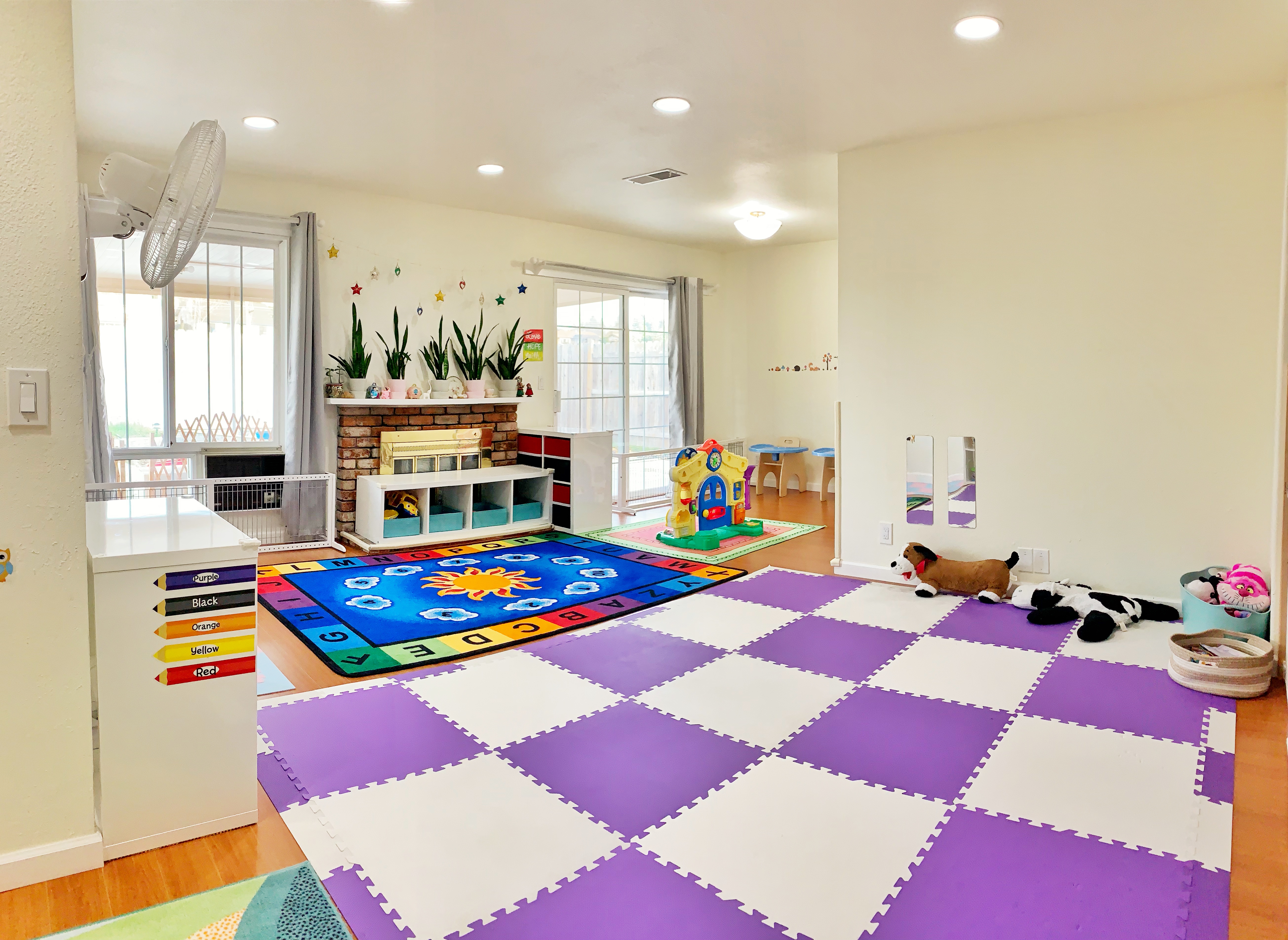 We have teacher planned activities such as painting, games, field trip at our neighborhood, exploring plants, singing, dancing, exercising, and a lot of fun filled day to day activities.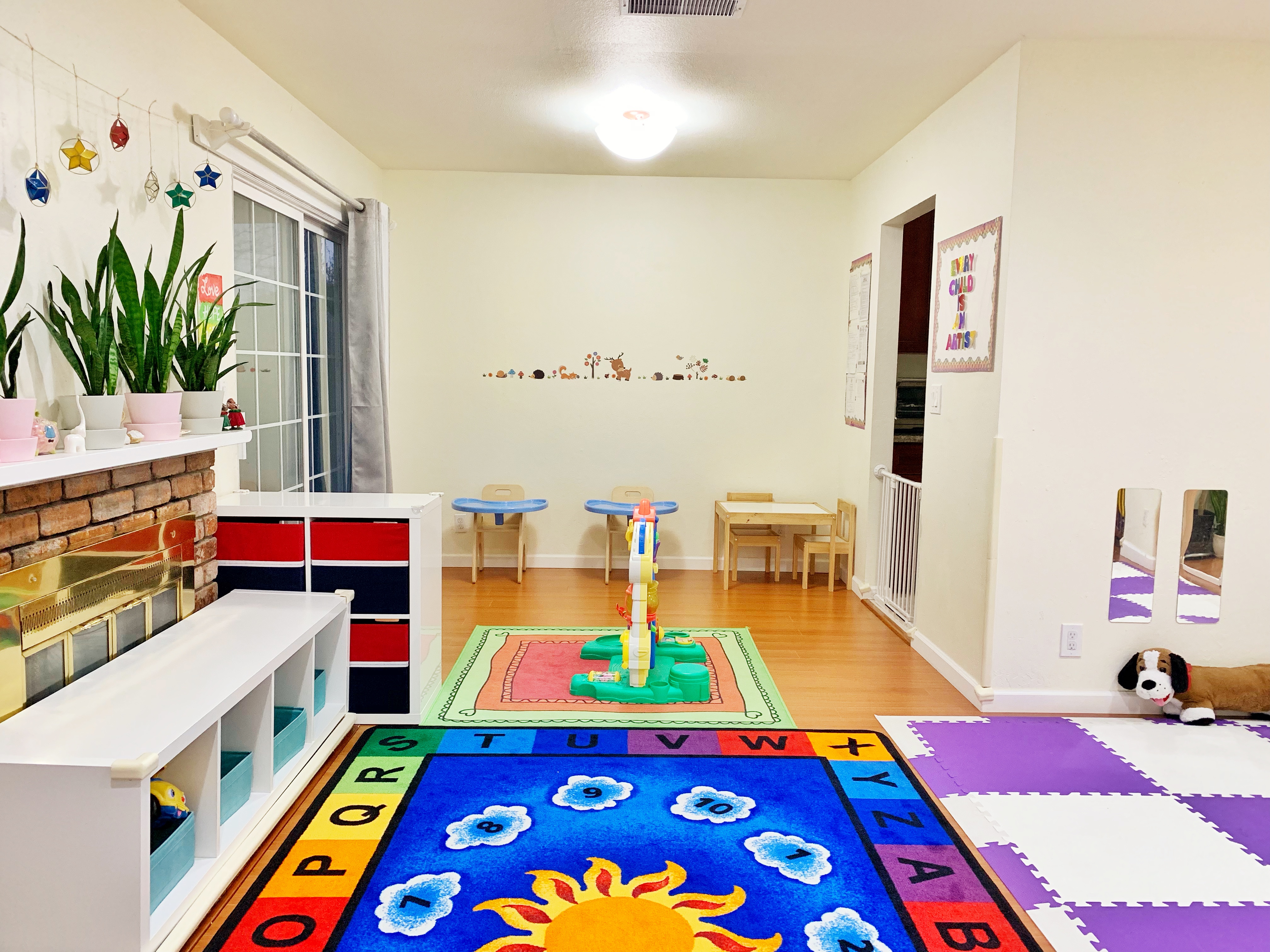 We love books! We love to read and look at pictures from books. We make sure that children have their book time and story time every day. Why are reading books important to us? It develops listening and communication skills, it stimulates creativity and imagination, it expands their understanding of the world, it strengthens social and emotional skills, it enhances a child's concentration, and it gives our children a head start and helps to prepare them when they go to school

We prepare home made nutritious and delicious meals. We serve morning snack, lunch, and afternoon snack.
We partner with families. Parents and childcare providers need to work together to ensure that each child has the opportunity to develop his or her full potential. Effective communication helps children to receive consistent messages. This helps us establish a better understanding of your child's unique needs to create a more meaningful learning experience for your child.

Child Care for children aged 5 months to 3 1/2 years old.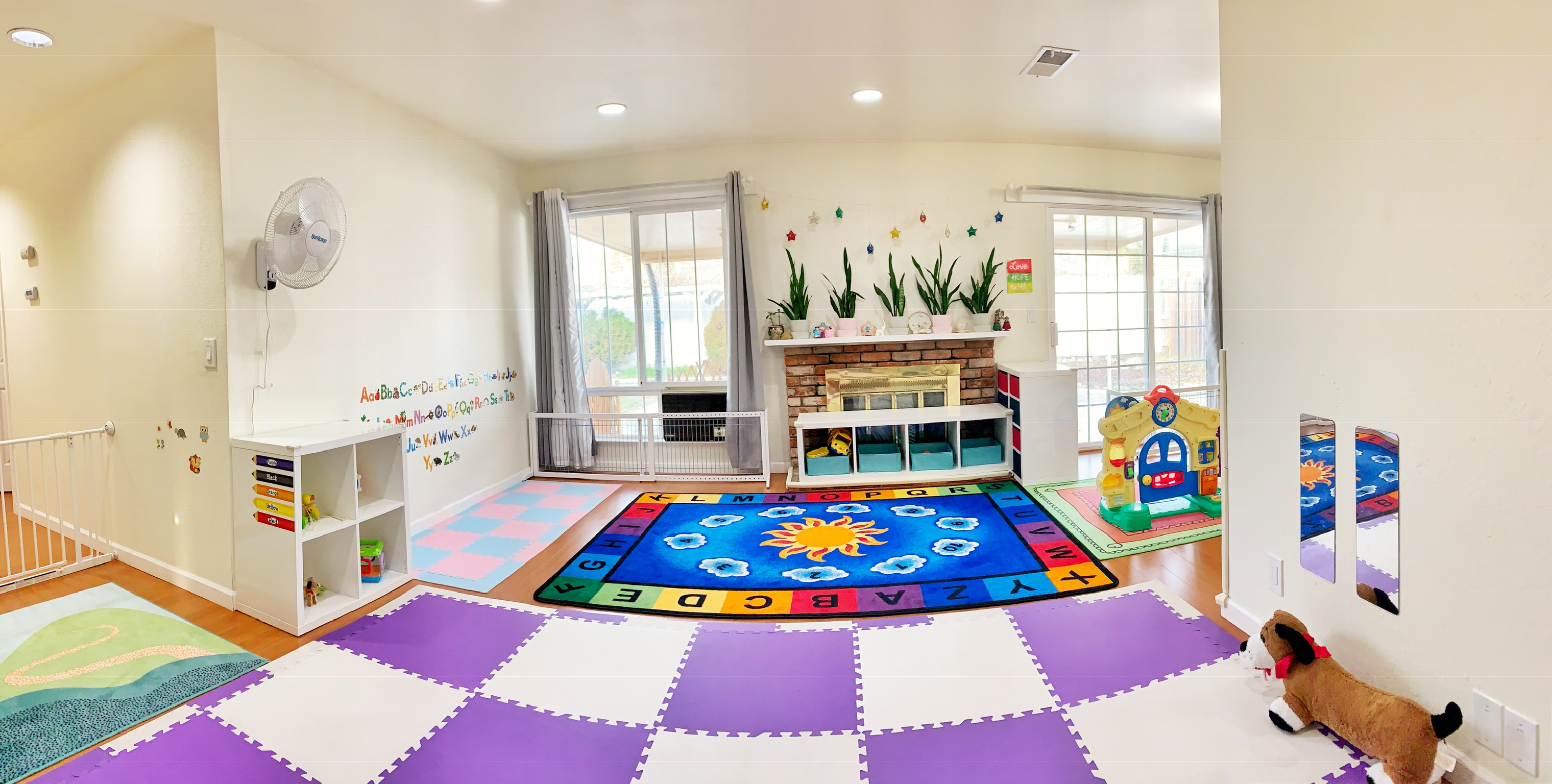 What our day would look like
7:30 a.m. Drop Off

9:00 a.m. Morning Greetings and Songs

9:30 a.m. Morning Snacks/Bottle Feeding/Diaper Change/Nap

10:00 a.m. Outside Fun

11:00 a.m. Free Play/Story Telling/Art Time

11:40 a.m. Lunch

12:30 p.m. Diaper Change

1:00pm Nap Time

3:30 p.m. Diaper Change

3:45 p.m. Afternoon Snack

4:15 p.m. Music and Movement

4:45 p.m. Outside Fun

5:30 p.m. Pick up
This is only a general guideline of your child's daily activity